Data is an important asset to every business. Therefore, data storage is paramount for successful operation and management of every business. Every business has its own sensitive information that requires top level security to keep their operation up and running.
At Microlines, we focus on date storage and security. Our IT solution and services include a comprehensive range of data storage solutions – ranging from protecting your valuable data to offering turnkey solutions based on the latest data trends. Our main objective is to help you maintain the unmatched integrity of your company. We specialize in providing completely customizable data storage solutions from industry leading player like Dell, HP and Lenovo.
Network-attached Storage (NAS)
Network-attached Storage (NAS) is a file level computer data storage server connected to a computer network that offers data access to a diverse group of clients. It's specifically used for serving files through its hardware, software or configuration. Network-attached Storage devices offer remote accessibility that implies you can access your files easily anytime and anywhere. If you're looking for an all-in-one data backup and storage solution for your business, you should definitely invest in a Network-attached Storage system.
Storage Area Network (SAN)
A Storage Area Network (SAN) system allows you to pool your data storage and allocate the same what every server needs. It means you'll need to spend less on driving for your servers as you will use the space available on your SAN system more efficiently. However, servers have limitations on the number of drives to be accommodated. Even, there's limitation on the number of hours you have to spend on storage space management on these servers. But a SAN system has limitations too; but they are considered as much more scalable alternatives. These data storage options are known to be very resilient and make sure that your data is protected and is readily available even during serious mishaps like hardware failures.
Unified Storage Solution
When you deploy a Unified Storage System, it takes away the guesswork that comes with planning for file and block storage capacity separately. These devices offer a choice to users regarding how they store the data of a virtual machine (VM) without buying the separate SAN and NAS system. You can allocate storage to support application needs no matter whether the application requires access to block or file data.
Storage Solutions
Microlines provides comprehensive storage solutions that align the technology with your business objectives. Our comprehensive approach includes strategic planning, problem solving, and the identification of complementary product and service offerings. We integrate these alongside your data storage to generate cost savings, enhance agility, and create a competitive edge for your organization.

Network-attached Storage (NAS)


Storage Area Network (SAN)
PROCESSES WE FOLLOW
Our Development Process to create valuable and effective software solutions. We divide project into multiple milestones which allow us to manage project effectively with great efficiency. Our process allows for early changes based on your feedback to avoid any extra cost.

INDUSTRIES WE SERVE
Our skilled professionals have extensive experience across every business verticals. We align our services to deliver great solutions in various industries for small scale companies to multinational companies.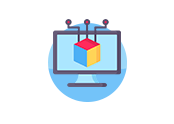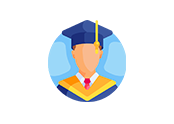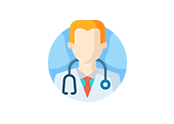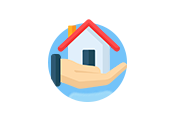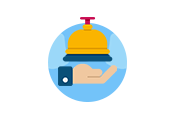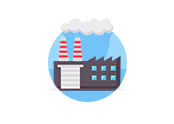 WHY US
Our company offer business oriented solution and take effective measures to ensure best results.
Flexible Engagement Models
We offer flexible engagement models to create win-win relationships with our clients. Our models are designed to match size and scale of client operations.
Budget Friendly and On-time Delivery
We bring our extensive experience to give IT Solution and Services within client budget and ensure on time delivery. We use different methodologies for IT project implementation to minimize development cycles and deliver fast results.
Customer Centric Approach
We always put customers first and make it a priority to provide an exceptional customer experience. We focus to help them achieving their business goals and increase customer satisfaction.
Fully Committed Team
Our team shares a sense of ownership and common business objectives. With a fully committed team towards customer success, we constantly aim to deliver the best solution and services.
Weekly Status Report and Precise Communication
Weekly Status Report allows our clients to track the project's ongoing progress and identify risks at an early stage of the project. The precise communication during project execution aids full insight on project activities and increases transparency.
We are Always Available for You
Our availability makes a key difference when a customer needs us in an emergency situation or progress on the project. We are a phone call, email or text away to reach out to them. It's an opportunity to build trust and let them know that we truly understand and care about their business.